New Year, New Laws
Jan. 26, 2022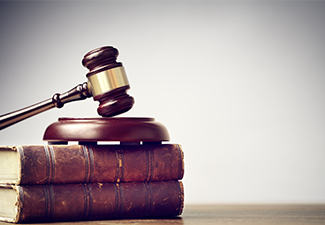 Though the pandemic reduced the number of new bills passed by the legislature in Sacramento, Governor Gavin Newsom still signed 770 new laws that take effect in 2022 and beyond, ranging from wage changes to leave laws, employee freedom, disclosure of information about their workplace conditions, and more.
Employees will enjoy new rights and employers new restrictions and obligations under laws that took effect on January 1st, while California will continue to lead the nation in minimum wage standards.
At The Sweeney Law Firm, APC, our team represents employees in and around Sherman Oaks, California, including Northridge, Van Nuys, and the entire San Fernando Valley. If you feel you have been discriminated against or denied any employee rights guaranteed under California law, reach out to us immediately.
New Laws in 2022
California continues its march toward a $15-per-hour minimum wage for all workers in the state. Employers with 26 or more employees must now pay a minimum of $15 per hour. Employers with 25 or fewer employees are required to pay $14 per hour until January 1, 2023, when that rate rises to $15 as well. Some counties and municipalities are already enforcing higher wages.
Garment Workers
Garment workers must now be paid by the hour instead of by the number of items produced, and agricultural workers for large businesses must now receive time-and-a-half overtime after eight hours and double time after 12 hours.
Warehouse Workers
Warehouse distribution employees also receive new protections. Employers at warehouse distribution centers with 100 or more employees, or with an aggregate of 1,000 or more employees statewide in warehouses, must now provide written notice of the quotas employees are required to meet. Assembly Bill (AB) 701 also prohibits quotas that prevent employees from taking meal and rest breaks or from using the restroom.
Non-Disclosure & Non-Disparagement Agreements
Senate Bill (SB) 331, called the "Silenced No More Act," affects employers and their use of non-disclosure and non-disparagement agreements, as well as employment agreements, separation agreements, and settlement agreements. SB 331 prohibits employers from using these agreements to prevent employees from disclosing workplace conditions or illegal acts in the workplace.
The statute requires that language be directed toward employees in these agreements that specifies: "Nothing in this agreement prevents you from discussing or disclosing information about unlawful acts in the workplace, such as harassment or discrimination or any other conduct that you have reason to believe is unlawful."
Wage Theft
A new law also criminalizes wage theft, whether it be by underpaying or by withholding gratuities by an employer. If during a 12-month period, an employer withholds $950 from one employee or $2,350 from two or more employees, the employer can be charged with grand theft and face imprisonment of up to three years.
Family Medical Leave
AB 1033 expands the California Family Rights Act (CFRA) to include parents-in-law among the family members for whom employees can take up to 12 weeks of leave each year to care for if they have a serious medical condition.
COVID-19
On the COVID-19 front, a new law requires health insurers to provide free COVID-19 testing, whether the test is conducted in-network or outside of it. Vaccination clinics also are receiving new protections. Protestors must now keep a distance from any patient who is within 100 feet of the clinic's entrance.
Most COVID-19 regulations originate from the California Division of Safety and Health, also known as Cal/OSHA. As of January 6, 2022 (and regulations change periodically depending on current conditions), employers need to make FDA-approved tests available to exposed workers at no cost. Employees can no longer self-test at home.
The above examples represent the laws affecting employers and employees and the workplace that are new in 2022. In addition, other laws addressed policing reform, start times for students in middle and high school, the subdivision of property near mass transit stations, the seizure of "ghost guns," and much more as 2022 began.
The Sweeney Law Firm is On Your Side
We represent employees who feel they have been wronged at work, discriminated against, or otherwise subjected to employer mistakes or abuses, including wage theft. If you feel you have been denied your rights as an employee under California law, you should immediately contact us at The Sweeney Law Firm, APC for a consultation.
We proudly serve clients throughout the San Fernando Valley, including Sherman Oaks, Van Nuys, Northridge, and other nearby communities.